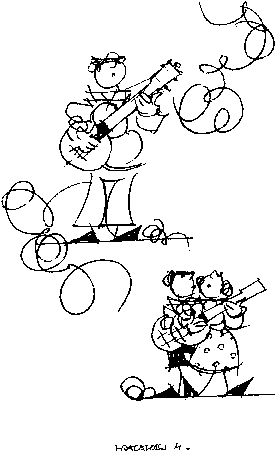 MY FIRST RECITAL BOOK
| | | |
| --- | --- | --- |
| | MIDI | |
My First Recital Book has been written to provide the beginner with a selection of short pieces, suitable for concert performance. As such, it is an excellent supplement to any good guitar tutor, although, if desired, the collection itself may be used as a tutor. The pieces, for this reason, have been arranged in order of increasing difficulty.
In order to offer a wide musical experience to the pupil, the pieces are written in a variety of musical styles: classical, popular, ethnic, etc.
All of them can be played as "solos", but their effect is greatly enhanced by the teacher's accompaniments, which provide the appropriate stylistic context.
I consider this little collection as a work in progress. At the moment the pieces are 19.
If you want to receive, free of charge, the complete score (sheet music), email me at info@di-marino.it